SCEC: Layer Over Half-space 3 (LOH.3)
Purpose
Assess the precision of modeling planar free surface and planar internal interface within a viscoelastic medium.
Description
Download pdf description. See also SPICE website or SISMOWINE .
Related article
De Martin F. (2011) Verification of a spectral-element method code for the Southern California Earthquake Center LOH.3 viscoelastic case. Bulletin of the Seismological Society of America 101, 6 (2011) pp. 2855-2865
Comparison with semi-analytical solution
Figures below show the comparison of velocity time histories of the SPICE's reference solution computed with the DWM (solid black line) and the SEM (dashed red line). The time histories are low-pass filtered using a two-pass, four-pole Butterworth filter with a corner frequency of 7 Hz.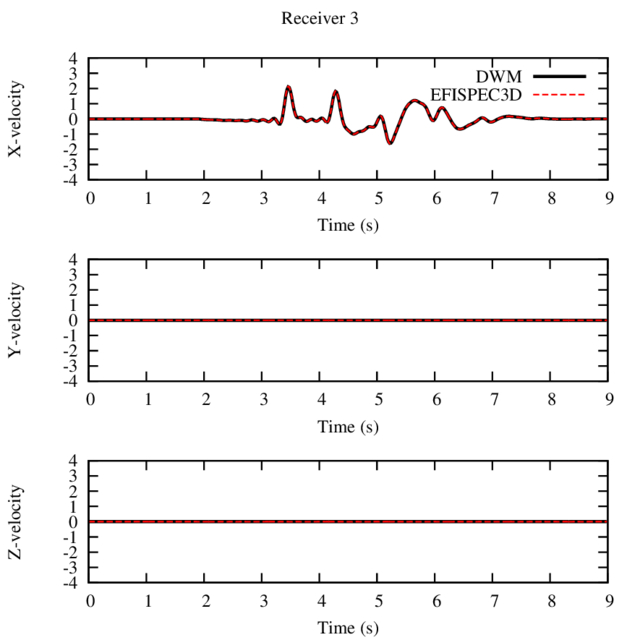 Mesh used for simulation